Another year has gone by, and it's time to look back on last month's goings-ons and see what we've been up to!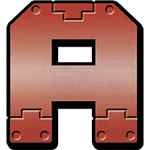 Our number one priority, and the most-asked question we're getting from fans, is when is A.E.G.I.S. going to Kickstarter again?
We've compiled all the feedback, done MORE research, started refining our campaign, and will have the rough draft of the new page done by the end of January, so we can get your feedback for the *new* campaign.
We don't have a solid launch date yet, but we're looking to return to Kickstarter very soon.  All of the fan feedback has been monumental in helping us with the new campaign, and if you have any suggestions, shoot an email to zephyrworkshop@gmail.com.
For a recap of our first Kickstarter, check out this blog post.
One of the top things on the list is updating the assets for the Kickstarter Page.  If you've caught some of our weekly streams, you may have seen some *new* commander art, AND we're working with the guys at Giga-Robo to update the Kickstarter video to fit better with the aesthetic of A.E.G.I.S.!  There's some secret stuff in the works as well, and we can't wait to tell you!
Question Time!
Would you prefer to keep A.E.G.I.S. in two boxes or get everything in one box?  Send us you opinions, feedback and concerns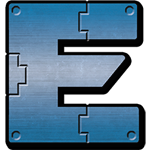 Stronger Than Before! We've been running the perfect trifecta of playing A.E.G.I.S. on Tabletop Sim, doing art streams on Twitch, and saving everything to our overhauled YouTube channel for your enjoyment!
Every Wednesday at 7:30PM EST we Livestream games, art, or design! We love questions from you guys when we stream, and you'll be the first to see fancy new art like the redrawn SOL-100 and IZA-100! If you missed a stream check out our YouTube channel.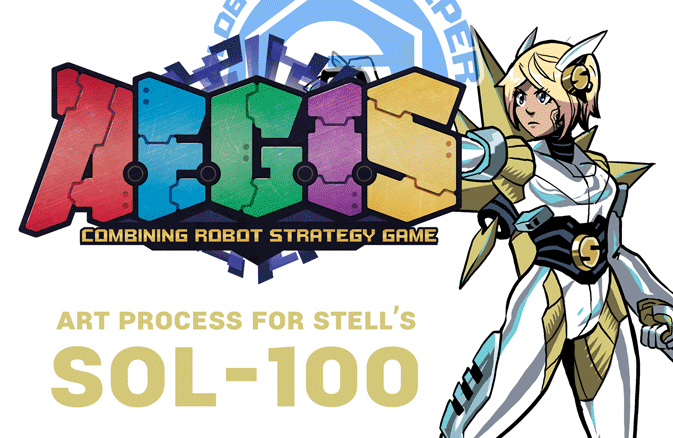 Our Tumblr has been resurrected, much like bringing life back to a robot by Scrap Combining.  If you'd like to check it out, you can do so here!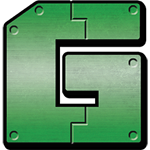 This was a month full of travel. We headed south to Morristown, New Jersey to a developers-only convention called Metatopia.  It's a big meet up where everyone demos game prototypes they've been working on.  As such, for the first time in 4 years, A.E.G.I.S. was not our main focus at a con.  It did make an appearance however,  in a different… more card like form.  More details soon…
The games of A.E.G.I.S. we did play were with the wonderful Christopher Badell from Greater Than Games, designer and developer of Sentinels of the Multiverse!  He loved the game so much he ended up playing a best 2 out of 3.  He used his strategic mind and Ainer's "run in and punch" tactics to destroy Ixa, winning the round!  Needless to say he's a HUGE robot fan, he loved playing A.E.G.I.S. We hope to see him and the rest of the GTG crew at more conventions in 2017!
We're definitely looking forward to returning to Metatopia next year, as it was a nice breath of fresh air to work on our prototypes, see old friends, meet new ones, and help other designers with their designs.  After we returned home, our focus returned to A.E.G.I.S.!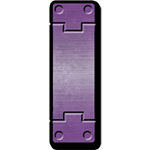 Following Metatopia, we showcased A.E.G.I.S. at Granite Game Summit, in lovely Nashua, New Hampshire! The A.E.G.I.S. demos went great, we changed things up a little bit and played a four person game, saw some familiar faces, and playtested a new game called Guildpath, a co-op/competitive RPG card game. Possibly most exciting, we drooled over the content in Mechs Vs Minions.  So much content was packed into that box…. SO MUCH CONTENT!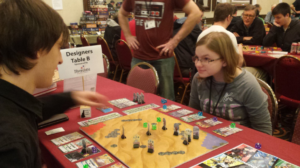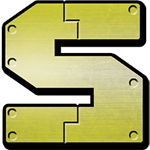 There's a new team member added to the Zephyr Workshop mix! Kenny Howell joins the party to help us out with Graphic Design! Kenny is a Sophomore from Fitchburg State College, with a passion for graphics and games, and with a go-getter attitude we love!  He's creating graphics for us to use on our social media, and he's responsible for overhauling our Twitch page.  Thank him for graphics you see in the next few months!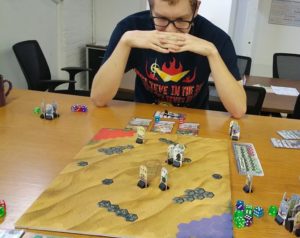 Again, the new Kickstarter page is coming soon, and we've got lots more great things to share with you in the coming year. Until next time, as always…
Fight and Unite!