Oh what a month, what a lovely month. April was great for A.E.G.I.S., we put a lot of time into finalizing production assets and preparing for one of our biggest conventions of the year, PAX East. All that hard work paid off and we received a ton of compliments on the new look and feel of the game. But that's not all that happened this month, we've got news from other events and even some new assets to show off, all in this month's Take 5!
With that, here are the top five news bits for April 2016!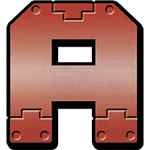 To kick off the news for this month, we went to Awake-a-thon, a great event hosted by Massachusetts DeMolay and the Boroughs Family YMCA, where we spent some time playing A.E.G.I.S. with a bunch of great kids ages 12-21! Special thanks to State Senior Deacon Christopher P. Birolini for inviting us. We love seeing kids enjoy our game, and this group was no exception, picking up A.E.G.I.S. incredibly quick! If you know of any similar events of playgroups, be sure to drop us a line.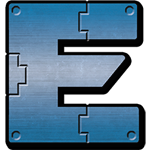 W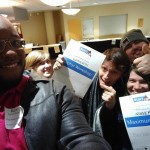 e were the only company to return and win Startup Worcester this year, securing us another year of working space at Running Start! This is a fantastic co-working space and we're already planning on how to efficiently use it to continue the design and development of A.E.G.I.S. Shout out and congrats to our friend and fellow winner, Maximum Crash!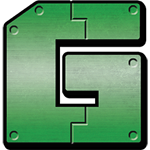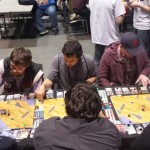 PAX East gets better every year!  Our game has been at each show since 2013 and this year was the most amazing yet! We had our own 10×10 booth, right alongside our publisher Greenbrier Games. It was great seeing familiar faces from the past who were excited to see how far the game has come, if you're someone who bought our game's initial release, please keep in touch! We had a full demo table all weekend, thanks to everyone for stopping by.
Even more amazing PAX news, Zephyr Workshop and A.E.G.I.S. got a shoutout from Tycho of Penny Arcade! You can check out the blog post here (check out the last paragraph!) this cult of weird kids couldn't keep making our awesome game without all of the support of you guys, so thanks again to everyone for making this year the best PAX we've been to!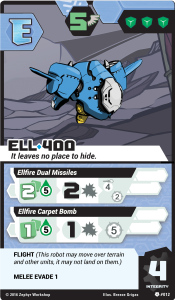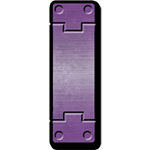 We've been working on some brand new assets for A.E.G.I.S., which our visitors at PAX got a preview of, including robot standees instead of tokens, new card layouts, a new logo, new board art, and our brand new box art! We'll be releasing more info about these as we get closer to the Kickstarter, but to show off a bit of the awesome new stuff we're working with, here's a picture of our banner from PAX, with both our new logo and new box art as well as new card art, in the form of our PAX Promo Rank 4 robots and the ELL-400, the first robot ever made for A.E.G.I.S!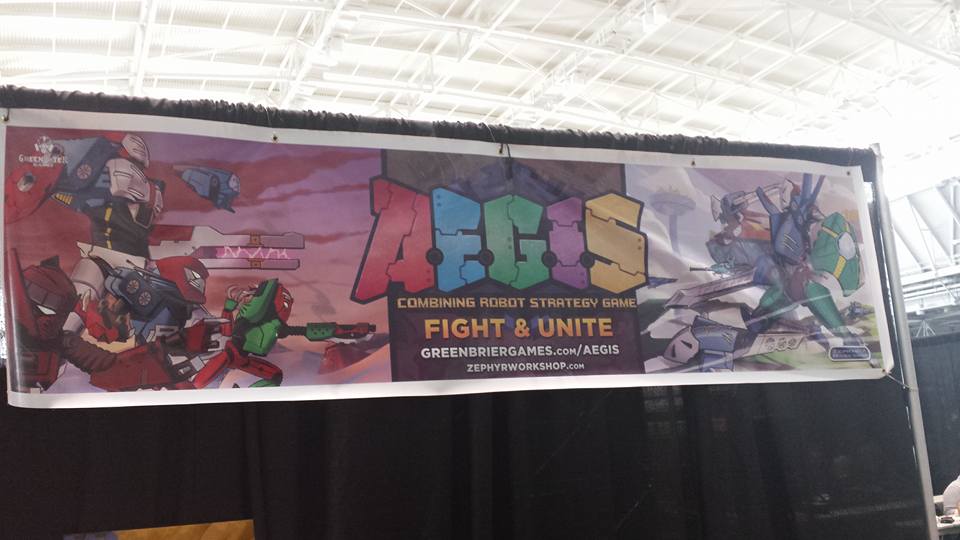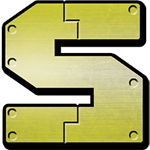 While at PAX, members of Zephyr Workshop also appeared on three different panels! On Friday, we went back to back with Card Game Design: The Struggling, and the Worcester Game Pile Battledecks Pitch Competition! And on Saturday we were a part of Do You Have What it Takes to Publish an Indie Board Game. A big thanks to White Wizard Games, Hidden Ladder Games, Fun to 11, Artana, and Greenbrier Games for joining us on these panels! If you have any feedback or suggestions for next year, let us know.
This is the start of convention season, so it'll only get busier as we head to our next big event, GENCON!  Stay tuned for other conventions and updates as we continue to move towards our Kickstarter!   So until next time…
Fight and Unite!